Jan 15, 2020
Melitron Introduces Outdoor Digital Signage and Kiosk Solutions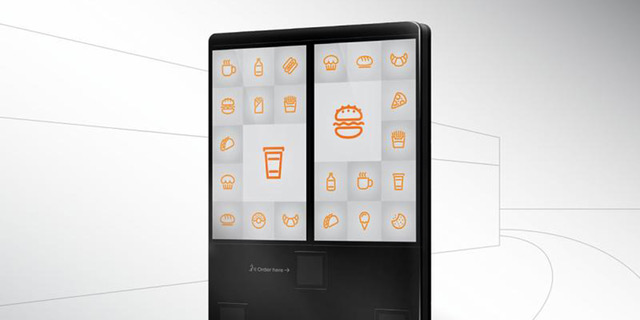 Digital drive-thru menu boards, outdoor digital signage and interactive kiosks boost customer engagement
Leading quick service restaurant chains, innovative retailers and smart cities are some of the top organizations transitioning from outdoor printed signage to digital experiences, with Melitron Corporation ("Melitron") helping lead the way in the Canadian marketplace. 
The Guelph, Ontario-based contract manufacturer of metal enclosures and electro-mechanical systems has extended its portfolio of services to offer custom design, manufacturing and installation of bright, sleek, weatherproof digital drive-thru menu boards, outdoor digital signage and interactive kiosks to make it easy for organizations to rapidly launch engaging digital experiences that reach customers outside — on buildings, at the drive-thru, in windows, along sidewalks, and around outdoor venues.
"Our full service custom manufacturing approach for outdoor digital signage really resonates with our customers," said Mike Turner, President and CEO, Melitron Corporation. "We provide the highest quality weatherproof digital signage solutions designed to a customer's specifications and brand that can be rolled out quickly and stand up reliably even in the toughest of outdoor conditions."
While digital menu boards and signage have become commonplace indoors, a solution for the outdoors has been more challenging with digital assets outside the protection of locked doors and climate control. Melitron Outdoor Digital Signage Solutions have those challenges covered, with durable, weatherproof displays that stand up against extreme heat, sub zero temperatures, pelleting rain, flying debris, and the wear and tear of everyday use and abuse.
Outdoor digital signage and interactive kiosks are gaining the attention of innovative organizations across a range of industries.
Quick Service Restaurant (QSR) chains have the opportunity to transition their static drive-thru menu boards to digital to create unique experiences for their customers, accelerate service times, and boost orders.
Smart cities have the opportunity to reach visitors and citizens outdoors to promote tourism, share local information, and offer interactive wayfinding services to local businesses and venues to the benefit of local economies.  
Innovative retailers are installing digital signage and interactive kiosks outside of buildings to promote products and services and attract customers to their stores.
Campuses, outdoor transit stations, and Internet of Things (IoT) approaches for business and government also stand to benefit from transitioning from static signage and kiosks to digital for more timely, engaging and connected services.
Quick Facts
Melitron Outdoor Digital Signage Solutions are currently available in tablet, pedestal, street and wall-mounted formats and custom configurations featuring Samsung display technology
Interactive experiences can be created by adding speaker, microphone, camera, touchscreen, sensors, and more
Melitron manages digital signage and kiosk projects from start to finish, from design to fabrication, assembly, quality testing, delivery and installation, including connection via wireline or Wi-Fi to a remote content management system
Custom design, manufacturing and assembly takes place at Melitron's world class ISO-certified facilities in Guelph, Ontario
About Melitron
Melitron is a leading designer and contract manufacturer of metal enclosures, electro-mechanical systems, and outdoor digital display solutions for various markets including communications, energy, entertainment, healthcare, industrial, restaurant, retail, security, and transportation. Melitron provides end-to-end services to take projects from concept, new product introduction and prototyping through to production manufacturing, electro-mechanical systems integration, delivery, and installation. The Company's world class facilities feature the most advanced technologies in manufacturing, robotics and automation, and are certified to meet the stringent standards of regulatory requirements across industries. Established in 1995, Melitron Corporation is a Canadian company headquartered in Guelph, Ontario. For more information, visit www.melitron.com.
Media Contact:
pr@melitron.com
---